See the forest from new heights!
Experience SA's FIRST aerial nets course, zipline over the Heysen Trail and climb with your little ones among the trees on the long-awaited family course!
ForestrySA is pleased to welcome this new nature based experience by the team behind the successful TreeClimb aerial adventure park in Adelaide's City Park Lands – The Nature Based Experience Company.
TreeClimb Kuitpo Forest sits within 15 "aerial" acres of Kuitpo Forest, adjacent to our Chookarloo Campground and picnic area on Brookman Road, just 45 minutes' drive from Adelaide.
It provides a unique and exciting opportunity for visitors to indulge in nature while the interactive education elements highlight the importance of the South Australian Forestry industry, conservation and the environment.
The course has been constructed using sustainably planted timber, some of which has come from ForestrySA forest which is certified to Responsible Wood's Standard for Sustainable Forest Management. All trees in our estate are replanted following harvest, allowing sustainable production into the future.
Follow this link to find out more about TreeClimb and make a booking.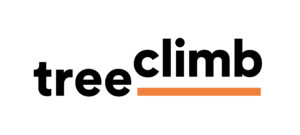 The forest (including TreeClimb Kuitpo Forest) is closed to the public on declared Total Fire Ban days. To report a fire, call 000.
For fire ban information phone 1800 362 361 or visit the CFS website. Being aware of a Total Fire Ban is your responsibility.
Fire is prohibited on ForestrySA land and Forest Reserves between November 1 and April 30 in any year. (These dates may be extended in areas where high fire danger persists).