Organising a school camp or activity? There's plenty to do in the forest!
ForestrySA offers three main campgrounds and several exclusive-use accommodation facilities within its Mount Lofty Ranges forest estate.
Marked, shared-use trails exist throughout the forest for walking, cycling and horse riding, including the long-distance Heysen, Mawson and Kidman Trails.
Designated mountain bike networks are also accessible for the more adventurous riders at Fox Creek Bike Park, Kersbrook, Bennetts, and Bells Gully (Prospect Hill), while fixed orienteering courses are available for use at Kuitpo and Mount Crawford, with maps provided by Orienteering SA.
Do we need to register our camp or activity with ForestrySA?
By registering your event or activity with us, we can make sure your visit is a safe and enjoyable one. Plus, our Rangers can give you tips on the best spots to visit and double check your plans will not be impacted by harvesting operations or other forest events.
Is my school group visit classified as a group activity or an event?
If your school group is LESS THAN 30 PEOPLE and you are either visiting only for the day or you can make your own camping and accommodation facility booking through our website, then please complete a Group Activity Registration via the link below.
If your school group is MORE THAN 30 PEOPLE and/or you exceed the maximum occupancy for a camping or accommodation facility booking, then you must submit an Event Application for approval by our Ranger team. Submit your application via the link below.
Please note: Event Applications for events between 1 December and 31 March are generally not accepted due to the fire danger season.
Keen to visit TreeClimb Kuitpo Forest?
Follow this link to find out more and make a booking.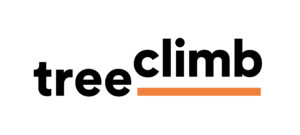 Need more info? Scroll down to see our FAQs and forest maps below.
The forest is closed to the public on declared Total Fire Ban days. To report a fire, call 000.
For fire ban information phone 1800 362 361 or visit the CFS website. Being aware of a Total Fire Ban is your responsibility.
Fire is prohibited on ForestrySA land between November 1 and April 30 in any year. (These dates may be extended in areas where high fire danger persists).